Another Høstfest is høstory now (the 41st, they tell me). Everything went swimmingly. I sold all the books I brought (wish I'd ordered more). Had some interesting conversations, and met some interesting people (including a professional storyteller from Yorkshire and an elderly lady from Ringerike who showed me pictures of Halvdan the Black's grave mound). No drama this year – everybody seemed to get along fine. Which suits me just fine.
Here's a shot of our "Viking Village."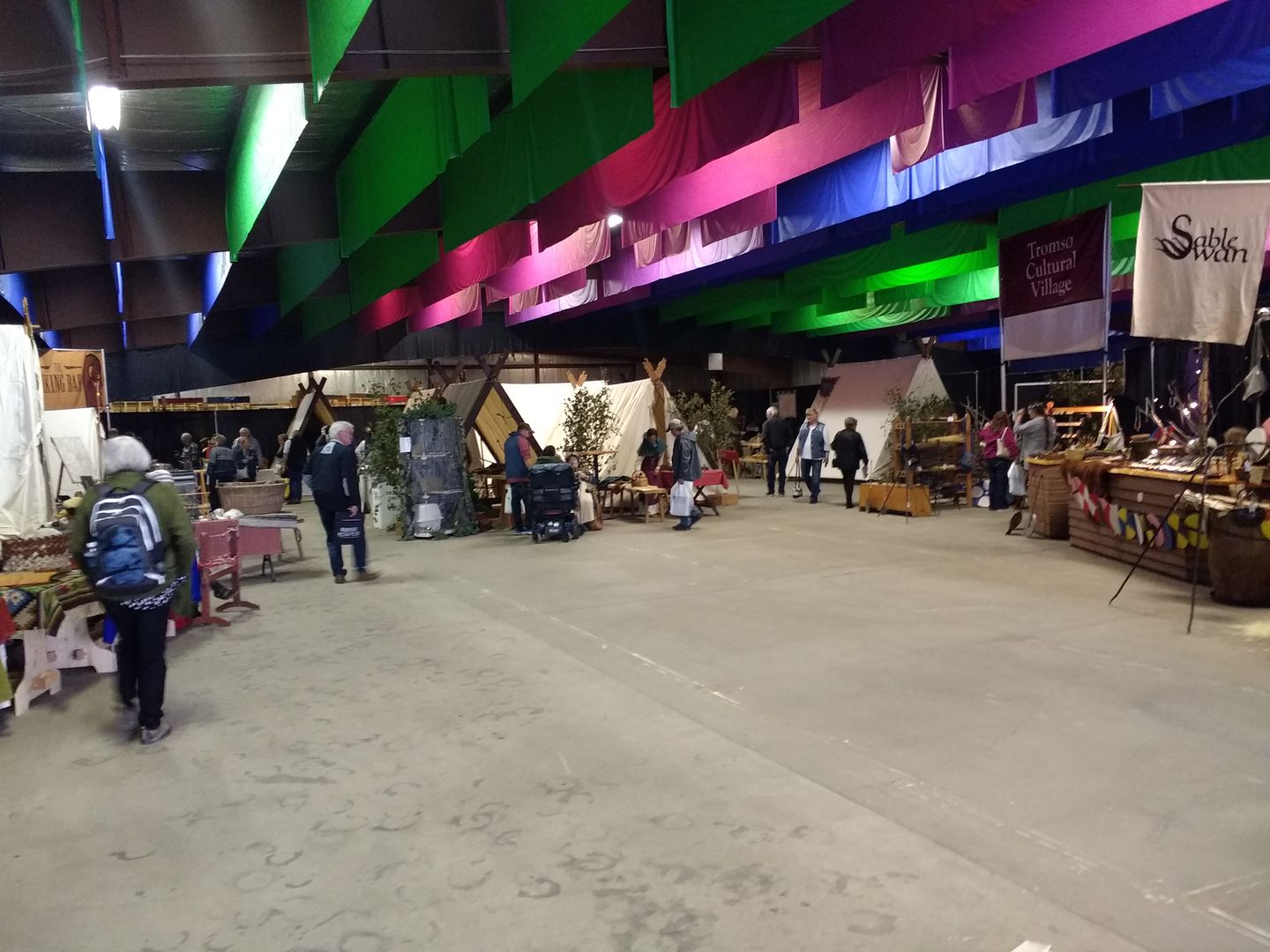 And here's a shot of my set-up. There was actually no Viking Bar, but I was next door to the Big Lost Meadery booth. I will neither confirm nor deny accepting the daily samples they shared with Vikings. Being next to the mead was good for business in any case.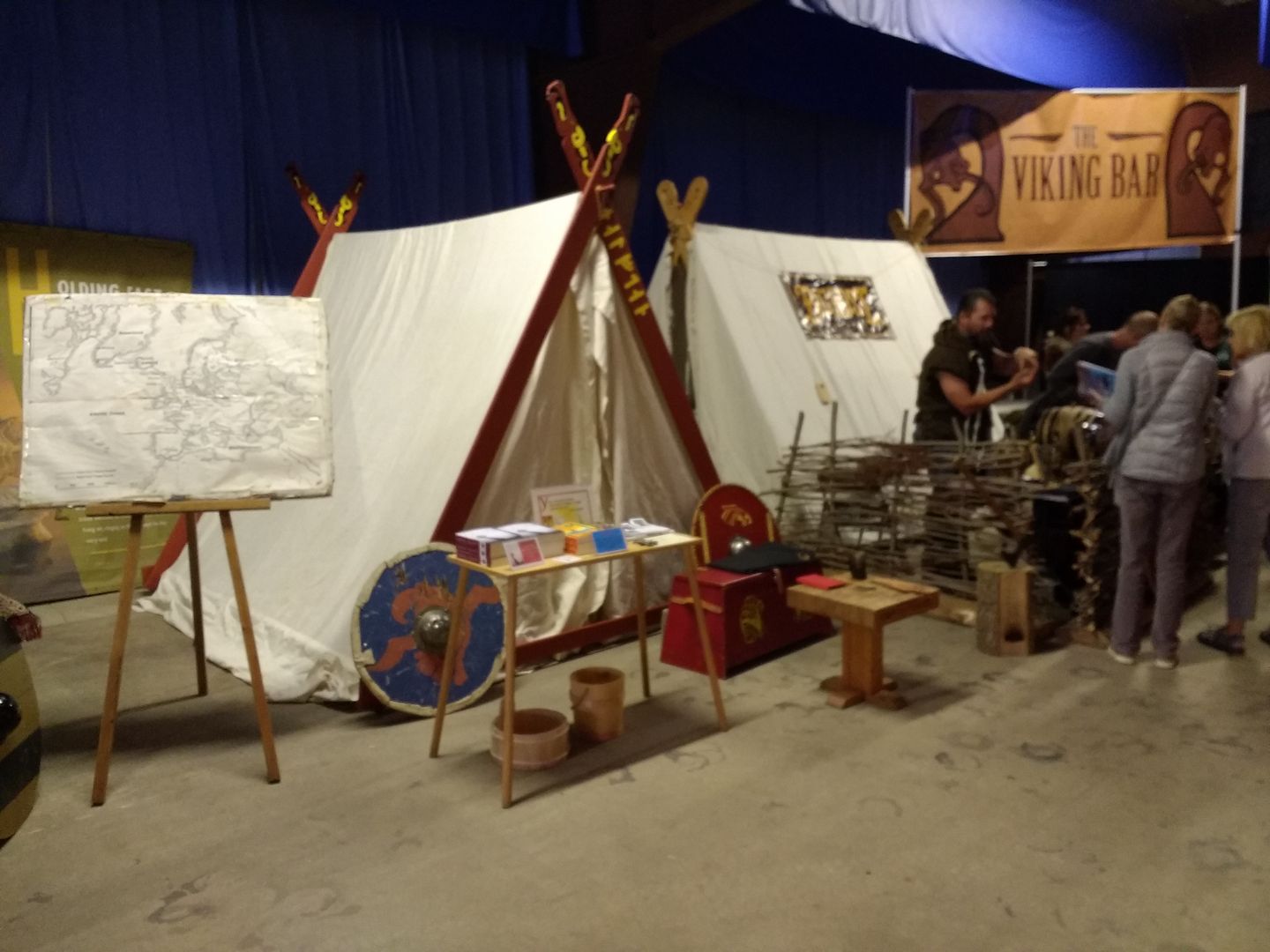 And this is me looking epic in my personal space. The crowds did overwhelm me at times, but I managed to avoid going berserk.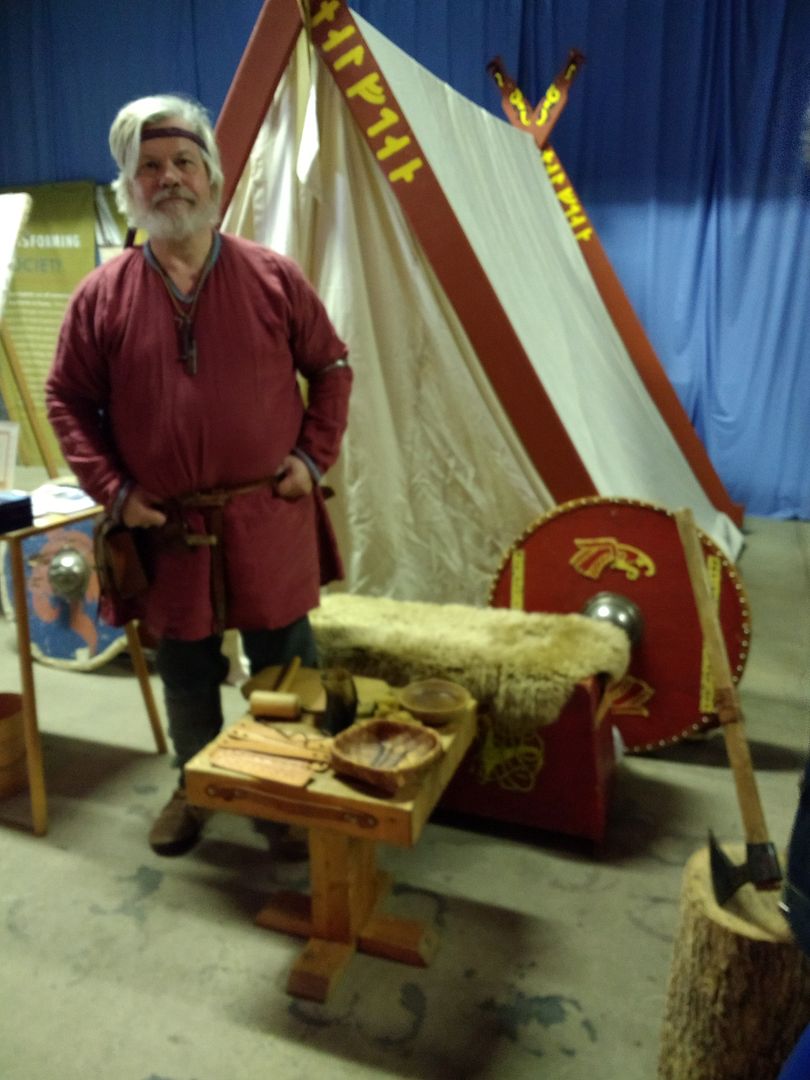 Rode in and out with a friend. Stayed (for the third time) with one of the neatest couples I've ever met – people of great hospitality and excellent taste in Viking books.
Thanks to all participants.