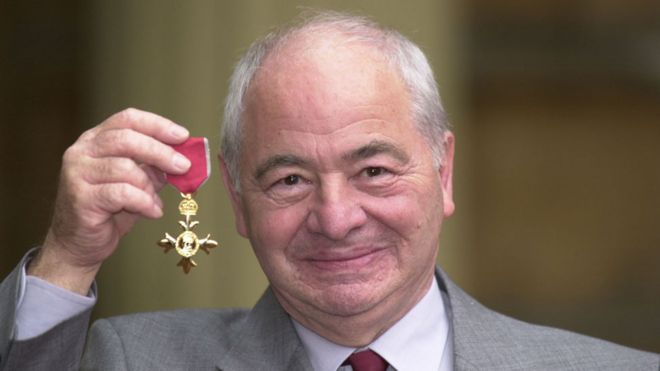 Colin Dexter, the author of the Inspector Morse novels, has passed away at the age of 86. Born in 1930, he didn't become a full-time writer until 1966. Success came to him fairly late in life, but it came big. BBC News quotes him as saying:
"I think Morse, if he had really existed and was still alive, would probably say to me, 'Well, you didn't do me too bad a service in your writing'.

"He might say, 'I wish you'd made me a slightly less miserable blighter and slightly more generous, and you could have painted me in a little bit of a better light'.

"If he had bought me a drink, a large Glenfiddich or something, that would have been very nice, but knowing him I doubt he would have done – Lewis always bought all the drinks."
Dexter took a shrewd tack with the TV series based on his books. Some authors hate to see their precious works disfigured on film – John D. MacDonald famously loathed every movie or TV show adapted from any of his works, including the original "Cape Fear," which is considered a classic. But Dexter embraced the BBC series and deliberately accommodated it. For instance, Sergeant Lewis is actually two policemen in the first book, Last Bus to Woodstock. But seeing how well the pairing of actors John Thaw and Kevin Whately worked onscreen, he quietly blended the subordinate officers and carried on without missing a step.
I enjoyed the Inspector Morse books, and the TV series perhaps even more. And I think I like the new prequel, Endeavor, more than that. RIP Colin Dexter.