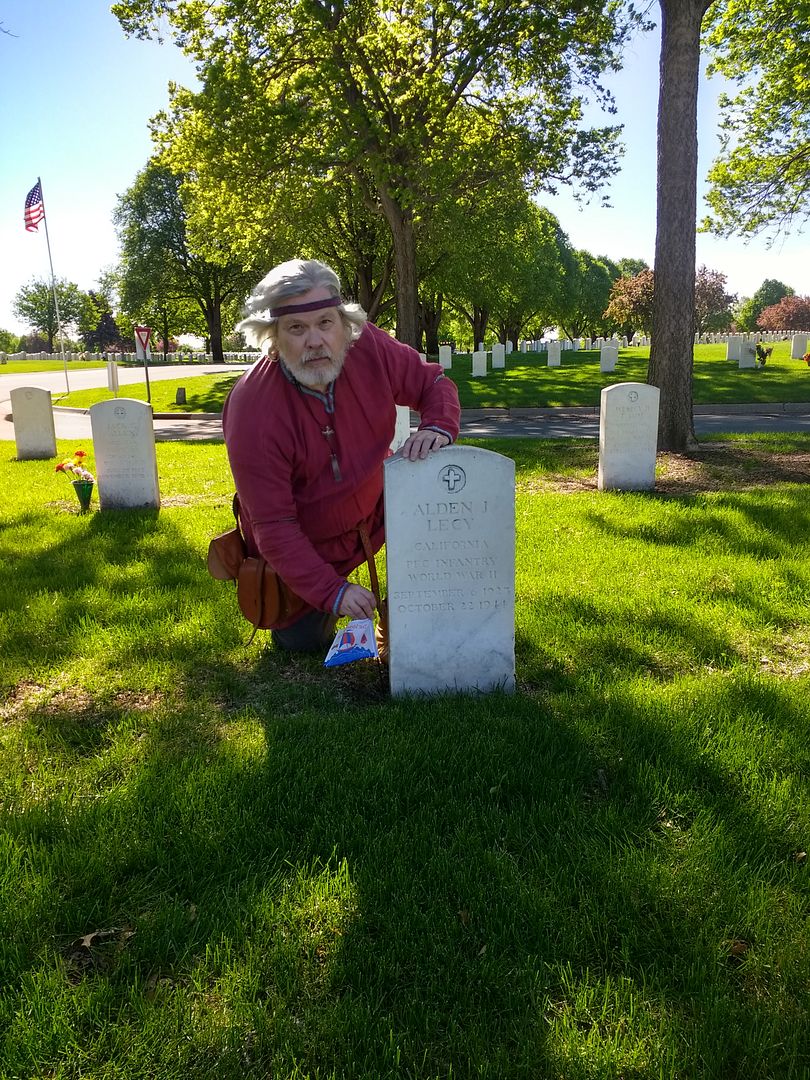 As advertised, I was at Fort Snelling National Cemetery on Saturday morning, helping to dedicate a memorial to the men of the 99th Infantry Battalion (Separate), a World War II commando unit organized and trained for an invasion of Norway. Most of its members were either Norwegian merchant sailors stranded by the Occupation, or Norwegian-American boys. Requirements were Norwegian heritage, ability to speak the language, and the ability to ski.
Although the invasion never happened as such, they participated in commando actions (some of them became part of the legendary OSS), and participated in the battle for Europe. The man in the grave above died in 1944, probably in Belgium, where the unit saw fierce fighting.
I was asked to read an invocation for the ceremony, and then I helped place battalion flags on the graves of all the 99th members buried in the cemetery. A couple of my Viking friends came too, and I thank them. It was a moving occasion. No 99th veterans were present, but a couple of their widows were there, along with some descendants.