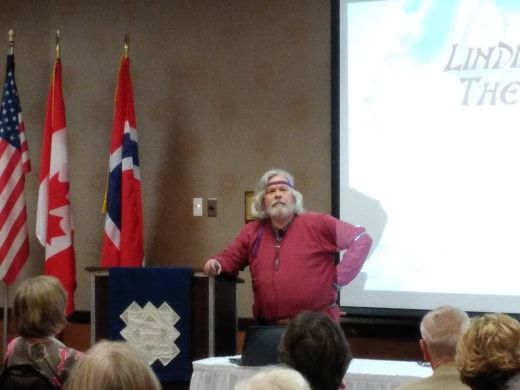 For a few days I was a rock star. Granted, I was a rock star with "selective appeal," but a couple hundred people in Alexandria, Minnesota treated me like a celebrity.
The event was the Tre Lag Stevne. The Bygdelags (as I explained last week) are organizations composed of descendants of immigrants from various Norwegian regions. The three "lags" who met for the stevne (gathering) were groups from Gudbrandsdal, Hedemark, and Trondelag. They invited me to lecture twice on Thursday – once on the Lindisfarne raid in 793 AD, and again on the book Viking Legacy (which I translated; might not have mentioned that to you before).
The audience was attentive, smart (they laughed at my jokes) and appreciative. They descended on my book table like a flock of seagulls and snatched up every copy of Viking Legacy I brought. On top of the sales, I got an honorarium which was generous by my standards.
I have no complaints.
The next day I had to be in a meeting in Fergus Falls, just a little up the road, so I stayed a second night. I had some free time – and when Walker has free time in Alexandria, he can't resist visiting the Kensington Rune Stone Museum. I've been there before, but I heard they'd made some changes.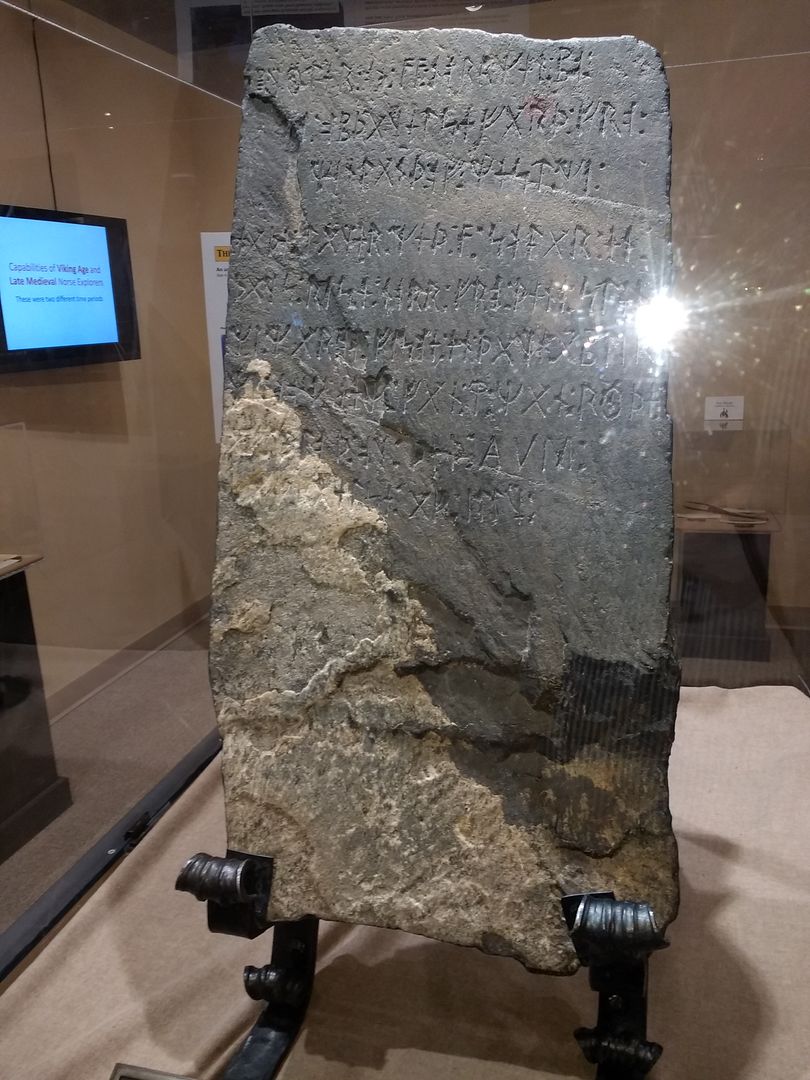 This is the stone itself. I have grave reservations about its authenticity, but you can't deny it's become a part of history in its own right.
This display is the main thing I came to see. They did an upgrade to the museum a few years back, and decided to include a tableau about the real Vikings (even if the stone is genuine, it's not a Viking artifact. Its date is 14th Century, long after the Viking Age ended). The person the museum hired to make costumes for the Viking family was my friend Kelsey Patton – who also made the Viking trousers and summer tunic I'm wearing in the top picture.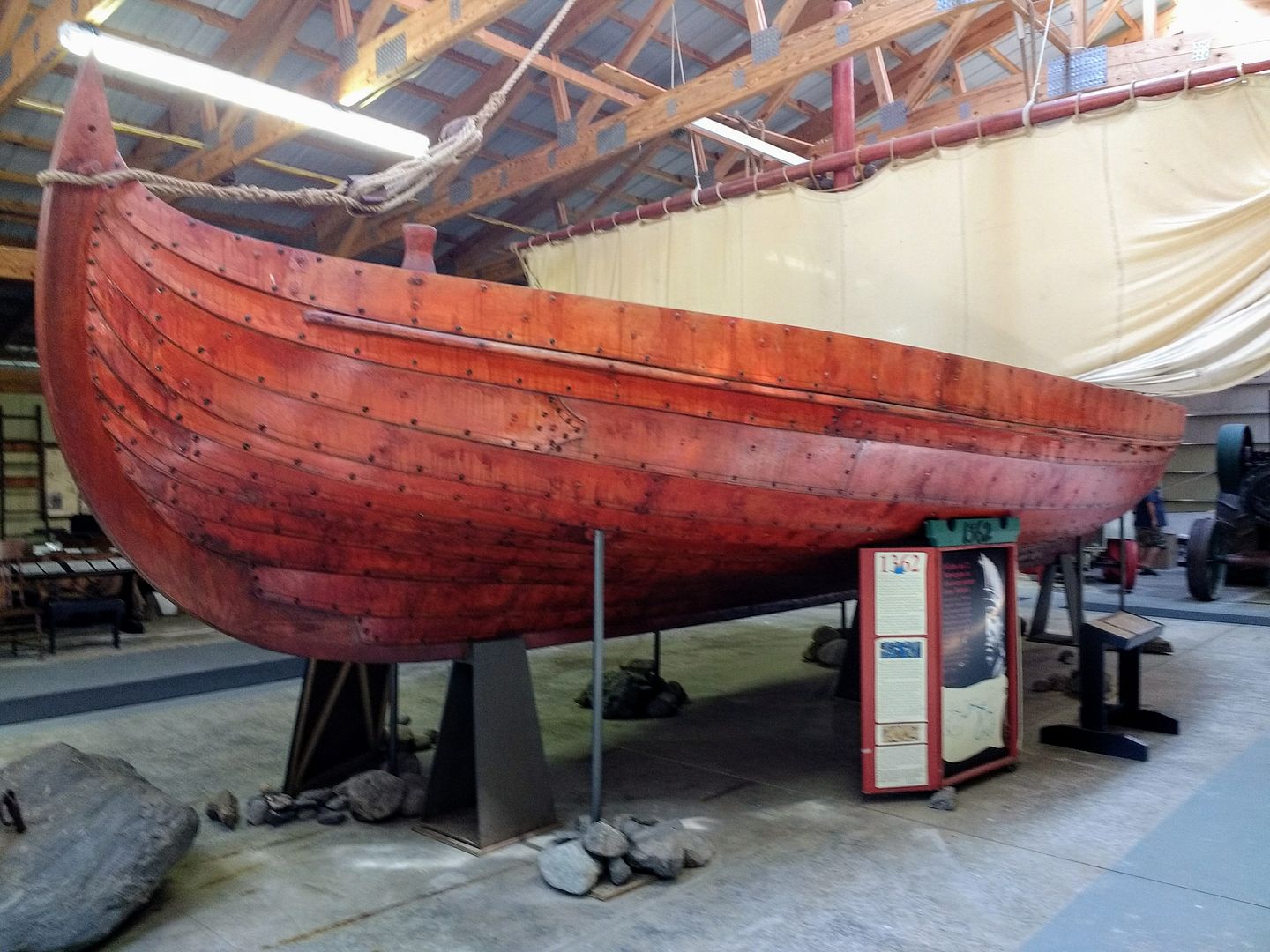 Here's a surprise – the museum has a Viking ship, in a barn outside. It's a ¾ scale replica of a Viking knarr (a cargo ship), which was built as a project some years ago by the American Museum of Natural History. Somehow it ended up here.
An interesting and profitable few days. Thanks to everyone who made it possible.