Today I got my complimentary copies of Viking Legacy, the book I translated.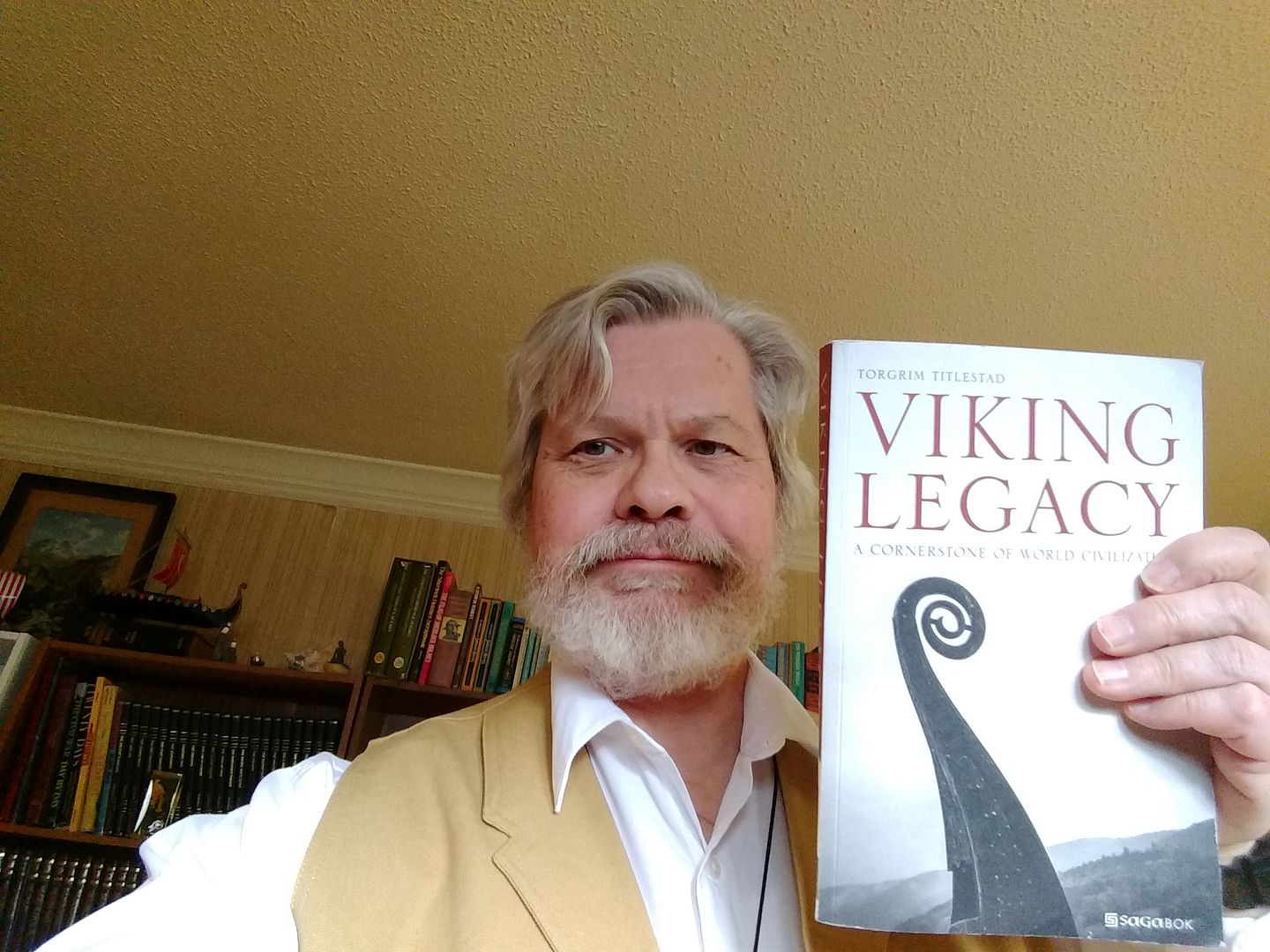 It's always a strange and wondrous thing to finally handle a book you've only known in the abstract up till now. I'm not the author this time (in fact there are bits I don't entirely agree with). But I worked long and hard on it, and did a lot of polishing. The translation still looks a little rough to me, especially at the very beginning, the worst place for it. The body of the text looks much better though. I like to think the "flaws" are the fault of the editors, but I'm not entirely sure of that.
Anyway, it's grown up and left the nest now, and I look at it, not as a father but as a sort of uncle, I suppose. I hope it does well in the wide world.
In point of fact, this is an important, groundbreaking book. If it finds its audience it will be controversial.
Buy it now and see why!