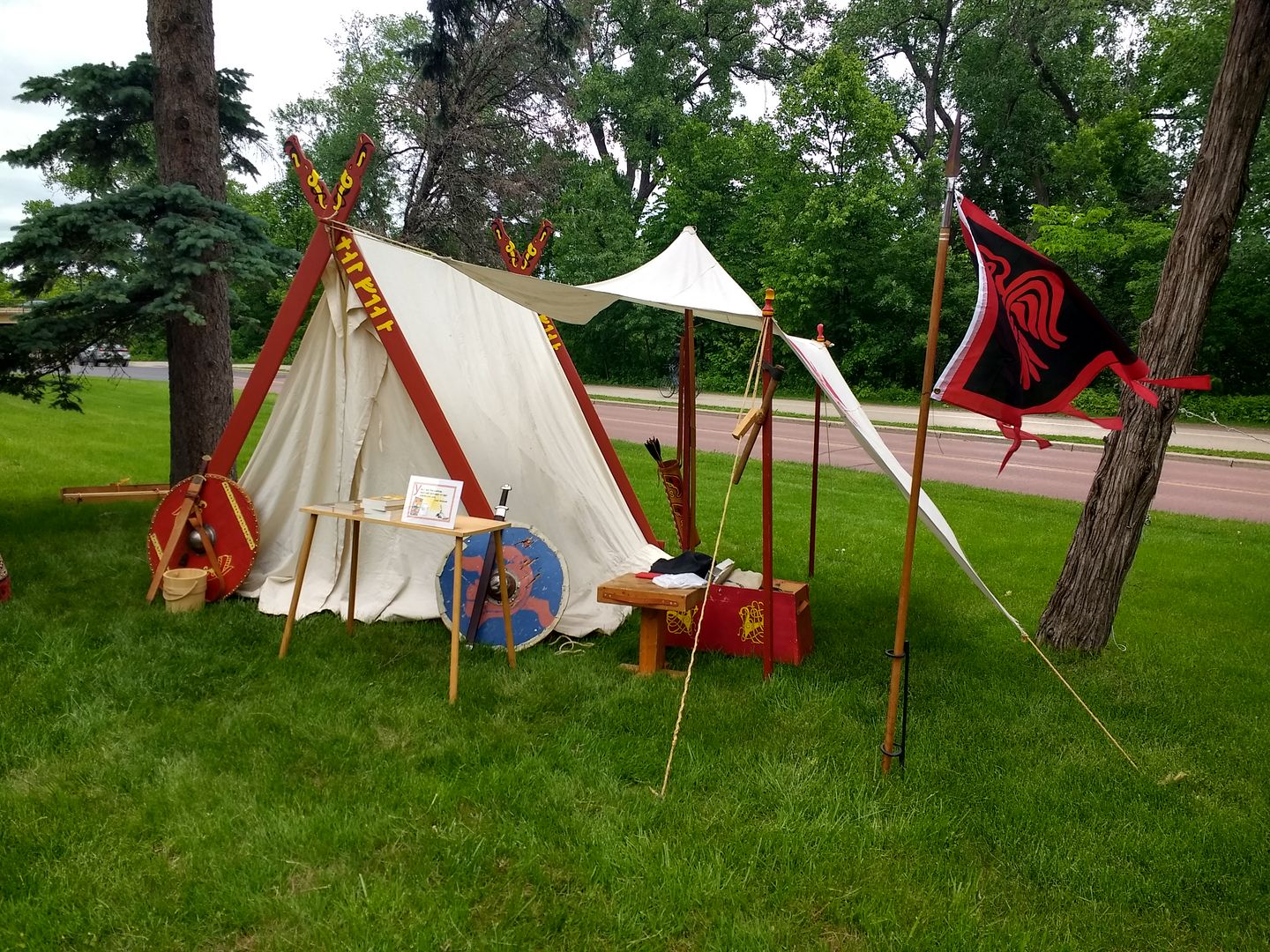 Yesterday was Danish Day at the Danish-American Center in Minneapolis, and the Vikings were there. It was a sort of debut for the Viking tent I recently bought (and re-painted), pictured above. It's actually been used before, at the Festival of Nations in St. Paul, but I just lent the tent for use and didn't participate in that myself. I hadn't seen it assembled and in its glory till yesterday. And I'm pleased. I suppose I've overdone the red and gold color scheme, but it's eye-catching and our group needs to attract some attention. Besides, I like red and gold.
It was an intense day for me. There were strangers to meet and interact with, which is always a little stressing. I got to show group members Viking Legacy, the book I translated. I think some of them may have wondered if it actually exists, after all these years I've told them it was coming, but yesterday I was vindicated. And I did a little sword fighting.
The day before I'd commented on how well I was feeling, compared to a year ago. Which is true. I've gradually upped my exercise, and I've dropped a little weight. However, a day of playing Viking is a lot for an old man. Today I was stumbling around, bumping into things, dropping things, and knocking things over. I'd gotten plenty of sleep (in fact I overslept), but there's only so much gas in the tank, these days.
Still. Pretty tent, isn't it?