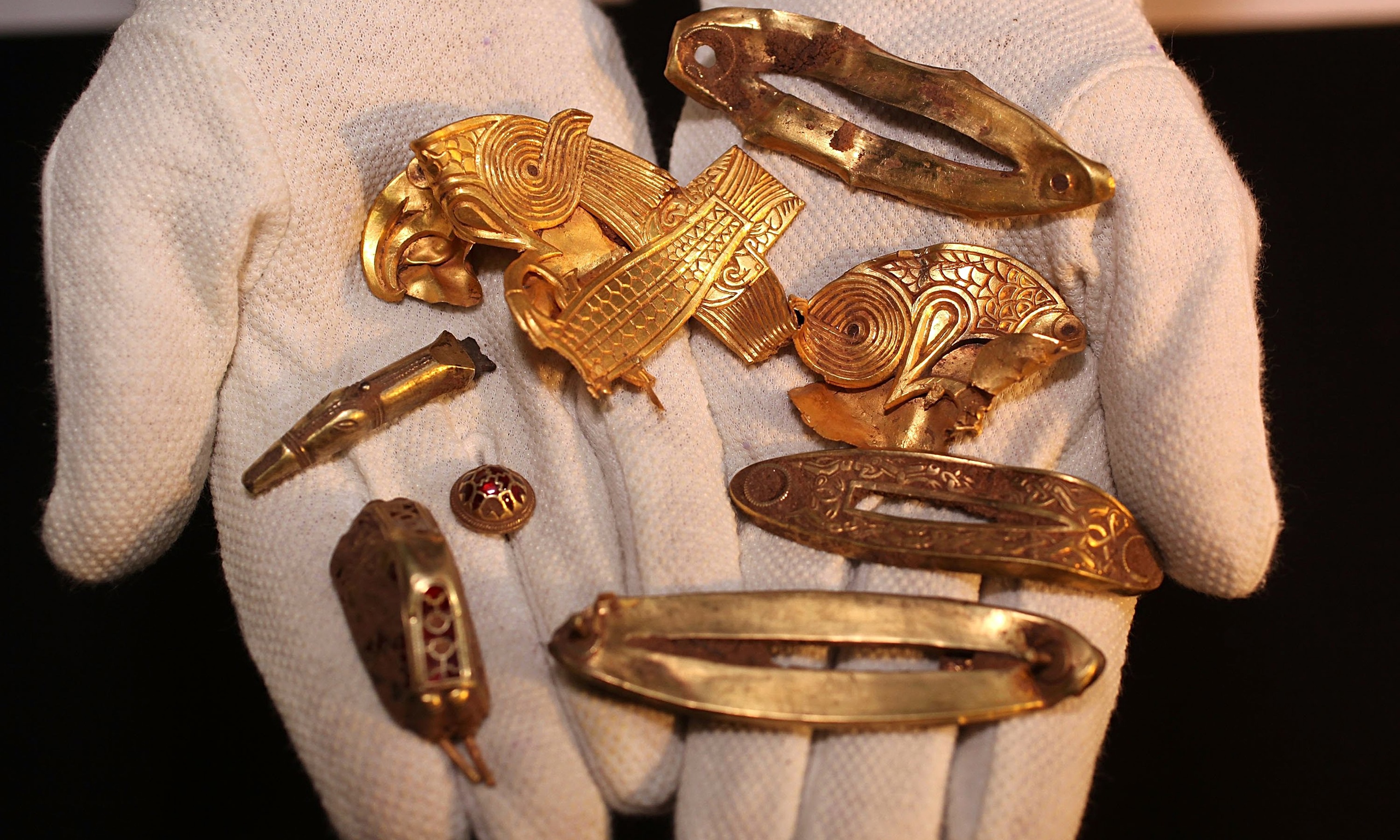 We usually specialize in Vikings on this blog, but we are not above tolerating Anglo-Saxons, especially when there's a Tolkien connection.
Tom Shippey, successor to and biographer of J.R.R. Tolkien, has a review in the London Review and Books of a new book on the Staffordshire Hoard, a rather amazing 2009 find:
What one can say is, first, that the hoard is unique from the period. Previous discoveries have been grave burials, or single finds, not collections buried with (presumably) the intention of later recovery. Second, the general nature of the hoard is clear. It is strongly weapon-related, but without weapons. There are no coins, no brooches, no items of women's jewellery, not even a single knife or sword blade. Some 80 per cent of the objects are fittings from weapons, mostly sword-hilt parts. An Anglo-Saxon sword typically had a wooden hilt fitted over the iron tang on the blade, but to this were added an upper and a lower guard, each secured by two hilt plates and a hilt collar, fixed by bosses, with a pommel on top. All these appear in the hoard in large numbers.
Read it all here. Thanks to Dale Nelson for sending me the link.